Motivate Change.
Reach Your Potential.
Chad Bruckner · Performance Coach
Resilience.
Active Mentorship.
Facing life's challenges, from financial hardships to combat, taught me the power of resilience and confronting fears. Now, I'm here to guide you through your own struggles. My mentorship focuses on empowering you to take control, fostering collaboration and self-confidence. Together, we'll build a community that celebrates and supports each other, turning challenges into opportunities for growth. Let's face our fears, overcome obstacles, and boldly chase our dreams, transforming adversity into momentum towards a fulfilling life.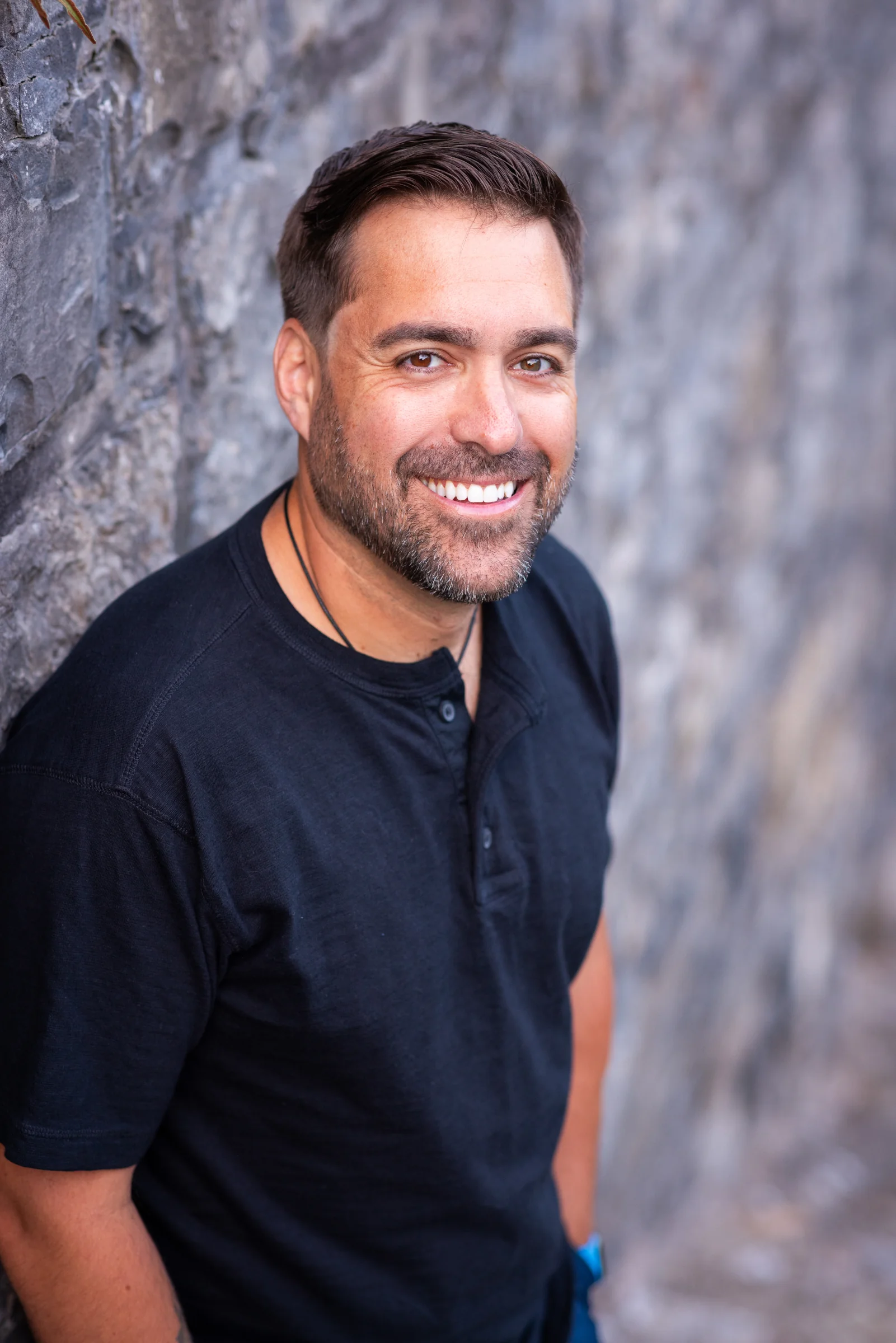 Chad Bruckner.
Speaker. Author. Veteran.
Collaborating with Chad is a journey of exploration and self-discovery. He serves as a guide, charting a course towards one's destination, fostering resilience, positivity, and mastery over one's career and life. He is not only your Coach, but he is also a Certified Recovery Specialist.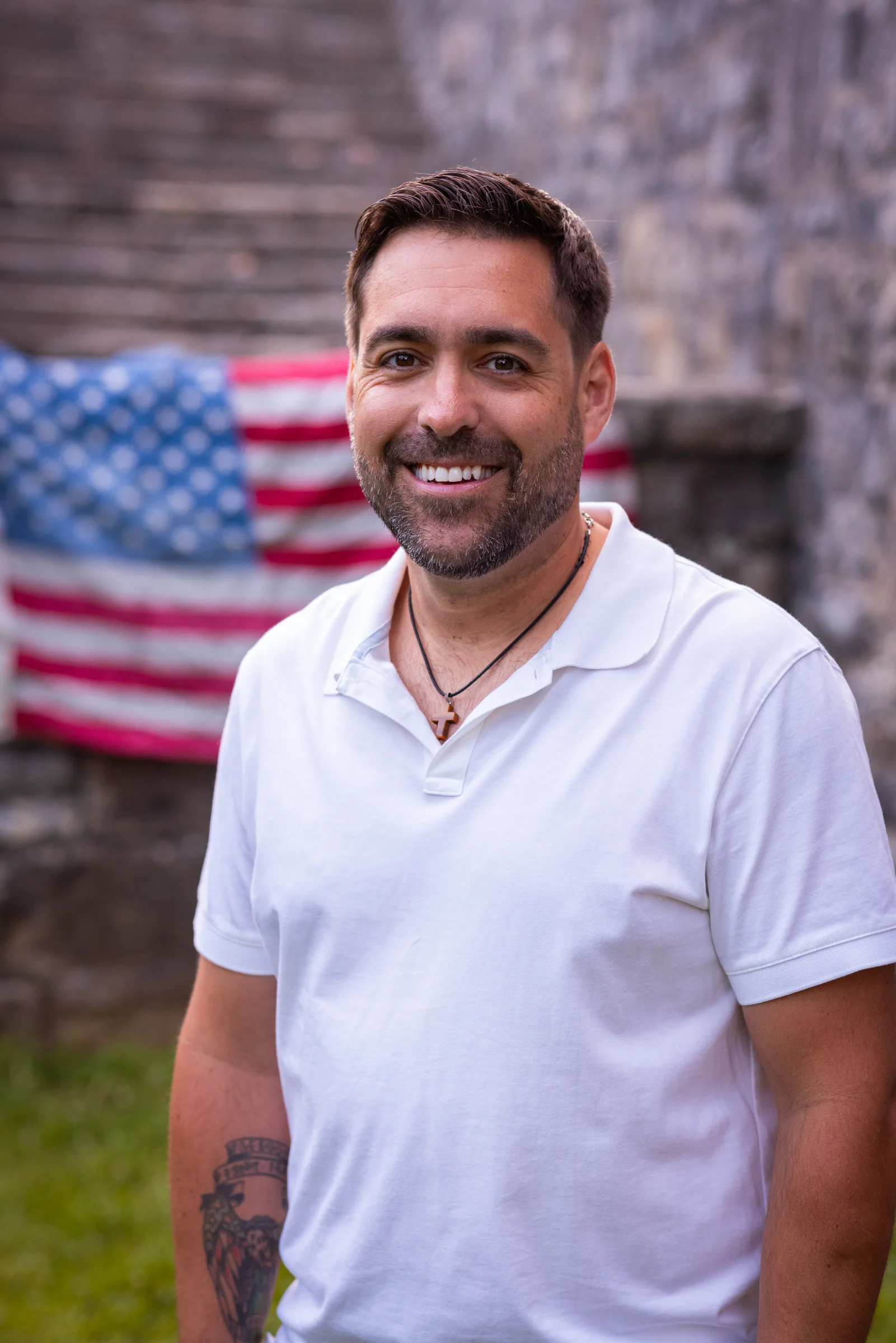 Community.
Creating Connection.
"Community" as a concept in both professional and mentorship contexts extends beyond just a group of people. It represents a network of support, understanding, and shared goals. In a professional environment, a sense of community can lead to more collaborative workspaces, where the sharing of ideas and the fusion of diverse perspectives foster innovation and efficiency.
Connection leads to healthier relationships, less conflict, and higher output.
Chad Bruckner
Performance Coaching.
Leadership, Resilience, and Wellness.
Chad Bruckner is a author, speaker, and coach and offers numerous options for you and your organization in mentoring and developing leaders and creating change.
LEAD the Way! Leadership Workshop

This leadership workshop designed to elevate supervisors into inspiring leaders. Participants will gain essential skills in listening, communication, collaboration, and inspiration.

Facilitated by Chad, this 4-hour experience teaches the principles of influence over authority and virtue-based leadership. By embodying these principles, leaders can foster functional cultures, boost morale, and improve team retention.

LIVING 360 Wellness Seminar

LIVING 360 is a specialized 4-hour health and wellness seminar tailored for first responders and public safety personnel. This seminar offers a comprehensive approach to wellness, addressing stress disorders, trauma, suicide prevention, substance abuse, and coping strategies.

Participants will explore themes of positive psychology, core values, resilience, relationships, and the power of collaboration and connection in stress reduction. The seminar aims to inspire attendees to embrace wellness, develop resilience, and adopt growth mindsets, ultimately becoming better advocates for their own well-being and joyful living.

Emotional Warrior

Emotional Warrior: Unwavering Resilience in a Broken World is a 75-minute keynote crafted by Chad Michael Bruckner. This experience focuses on building resilience, an increasingly essential skill in today's challenging world.

Drawing from his personal journey of overcoming financial hardships, serving in policing and the military, and facing trauma, Chad uses storytelling to impart practical insights on developing resilience. Attendees will learn his unique formula for thriving amidst adversity, making this keynote an ideal catalyst for those seeking personal growth and transformation.
Professional Coaching

Coach Chad has been building and developing humans since 2001. He is a former Army leader and trainer, as well as a retired Police Officer. Coach Chad was the senior Field Training Officer at the police department. Coach Chad has developed hundreds of police officers, soldiers, athletes, and professionals. Coach Chad has a unique way of building people to reach high levels of confidence and performance. Chad is a Certified Recovery Specialist in Pennsylvania and uses wellness as a modality to help clients reach their potential. Specializing in utilizing human connection and motivation, Chad offers joyful recovery methods and personal coaching to collaboratively help people win.

Coach Chad's approach involves collaboratively developing personalized plans with each client, focusing on thriving in their current circumstances. As a relationship builder, Chad is dedicated to helping clients tackle life challenges through fostering resilience and deep connections.

Youth Mindset & Performance Coaching

Today's children face unique challenges with the internet and social media. Their their ability to navigate these depends on their mental and emotional resilience. Chad's approach in working with youth is centered on building their confidence, enhancing resilience, and teaching them to 'self-lead.' As a youth sports coach, Coach Chad focuses on creating positive cultures for young athletes because Chad has experienced the heights of human performance and we excel when we're in environments best suited for growth.

Coach Chad identifies potential Adverse Childhood Experiences (ACEs) that may be holding back children from developing. Chad focuses on core values, relationship building, and decision-making as key metrics for instilling deep confidence and developing future leaders. Through Chad's coaching, both in youth sports and for adult professionals, he aims to unlock each individual's maximum potential and performance. Recognizing the mind as our most crucial organ, Chad advocates for training the mind just as we train our bodies. Let's begin this journey of mental and emotional strengthening!
Trusted by Leaders.
Professional Coaching and Training.
"We recently invited Chad Bruckner to conduct a Lead the Way leadership seminar for our managers and supervisors and the seminar was a great hit! His message and delivery were heartfelt, engaging, and powerful. I highly recommend Chad and we are looking forward to engaging him in additional training opportunities for our leadership staff."
Director of Human Resources
"I had the great pleasure of welcoming Chad to our facility as a guest speaker. He exceeded expectations. He was great. He is a gifted presenter, talented author, and an inspiration to all of us in the field."
"Chad's leadership presentation was concise and relevant to our staff. Chad has an excellent ability to capture the audience and hold their attention. The information and tools Chad provided will not just make better leaders, it challenges those leaders to grow professionally and personally."
Let's Talk
Contact Chad Today.
Take the next step and speak with Chad. Let him coach you to the next level.